12-27-2017, 05:50 PM (This post was last modified: 07-25-2021, 12:20 PM by Lofty Admin.)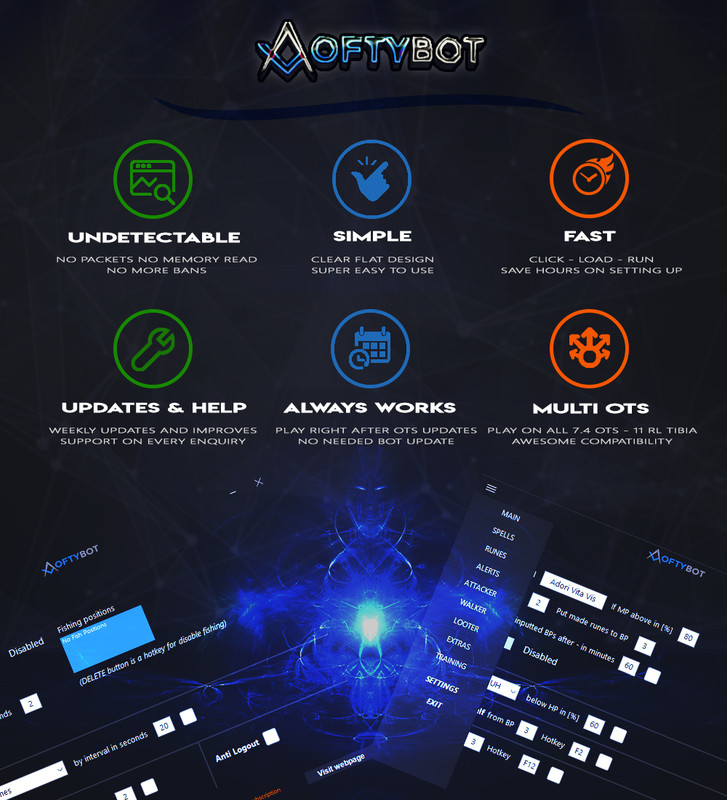 Finally Loftybot comes with version 2!
Of course every one who has active subscription could download new V2 version.
Always undetectable
Always feel safe.
Loftybot not send any packets to tibia client. No read from memory any values.
Multi OTS
Loftybot works on all from 7.4

OTS 

to RL 
Always works
No needed addresses from client which are changed after OTS update. All other bots always have few days till.
Simple
Clear flat design, great user experience and easy to use.
Fast
People spend hours making scripts and setting up bots. With LoftyBot You can save up this time.
Updates and Help
Updates weekly, Bot will be developed much more. Always got support and ask if something is not clear.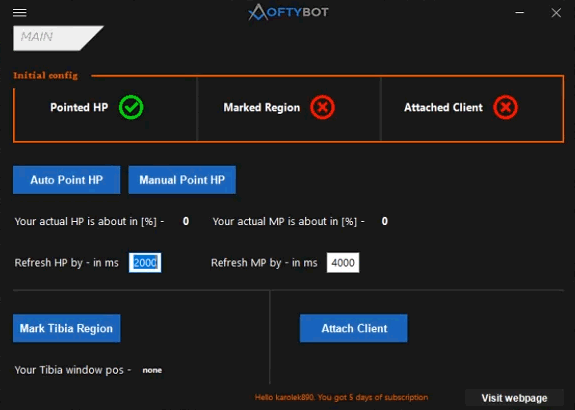 Feature list:
-Fully 
Undetectable
-
Multi OTS working
-Spells Healer
-Runes Healer
-Spell caster
-Aimbot
-Alerts
-Actions
-Amulets/Rings/Items Equiper
-Logouts
-Monsters attacker
-Auto walker
-Full Rune maker
-Slime Trainer
-Hotkeys
-Save/load settings
-Display HUD on screen
-Great whole new design
-Macros (like persistent hotkeys HUD's)
New website - loftybot.net
OTS support list
LoftyBot Videos showcase
Buying Loftybot You are assured that the bot will be improved and updated every few days. Always feel free to write for help and assistance.
------------------------------------------------------------------------
Join us - check subscription plans!
Buy LoftyBot
Downloads Section