I have downloaded the latest version of the bot 2.4.6 (9/4/2020) and I tried to check if I'll be able to set it up on ROTS, I've used the first config tutorial you posted on YouTube when I first setup the bot.
I have added marks on minimap as said in the tutorial.pdf and I also changed walker interval in seconds however it doesn't seem to work i keep getting this error below.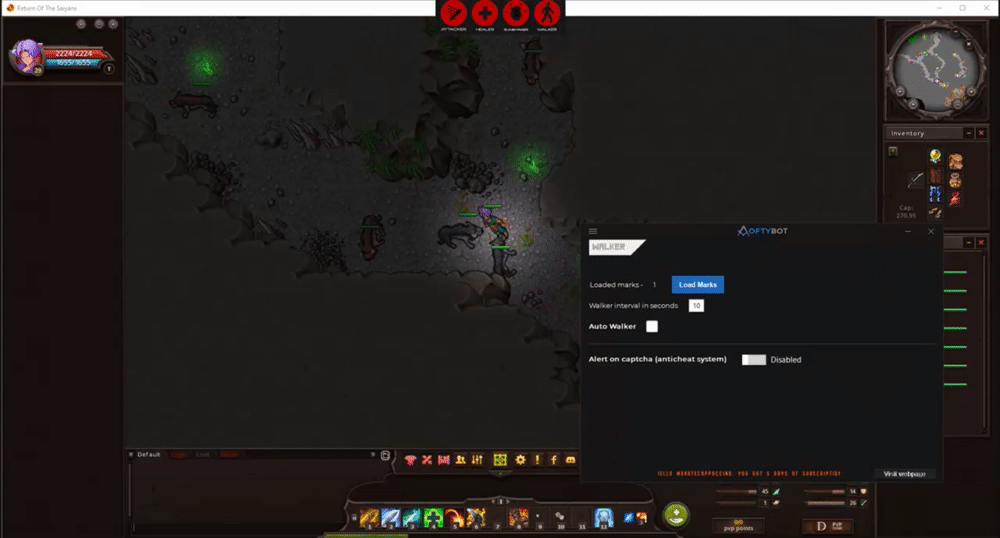 I have also tried to test the attacker however it doesn't seem to be working either, He moves my mouse to the battle space on monster's name however he doesn't click to attack monsters just moves it I attached a gif below showing the error.
Attacker Error: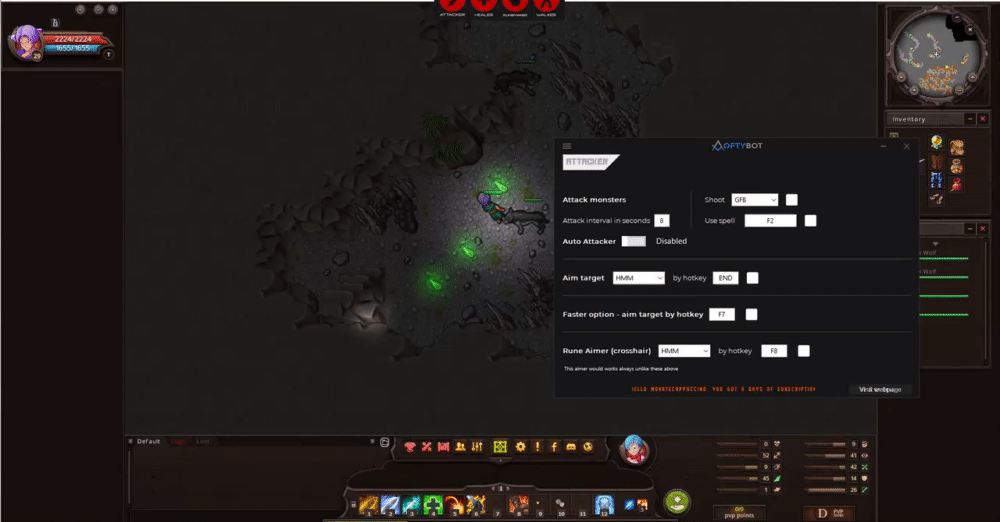 If you could help me or fix this I would appreciate it! 
Many Thanks!